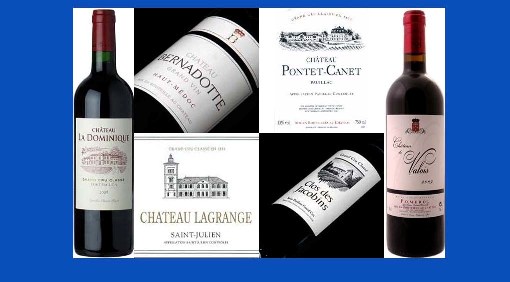 Author: Dirk Chan
The 2015 Bordeaux Futures Campaign is underway, and we've had lots of emails and personal visits showing interest in buying into the 2015 En Primeur campaign.
In light of that, we're going to do a revisit tasting this Saturday, May 14th, 7pm – $80 of the 2008, 2009 and 2010 vintages to see how the wines are progressing. 2008 will forever be in the shadow of the great duo of 2009 & 2010, but there are some really great wines from 08 that will drink sooner. The 09's and 10's are already legends with prices to match and it will be nice to check in on them. Perhaps there'll be a surprise in the mix too!
Bordeaux is the most revered of wine producing regions, and many are intimidated by it, here is a chance to debunk all the mystique! If you're interested in discovering Bordeaux – the futures campaign and how it works, the various Classified Growths, 1855 Classification, the characteristics of various appellations etc etc, then this is the sit-down event to come to. Only 5 spots available for this intimate and educational affair.
Register for the tasting here…
2015 Bordeaux Futures Offerings…
Salute!