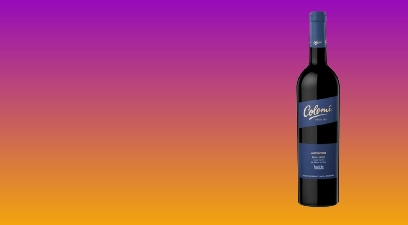 Author: Dirk Chan
French pre-phylloxera Malbec vines from 1854(!!) are used to make the outstanding 2014 Bodegas Colomé Autentico Malbec – $55.99. Grapes from three vineyards (of four hectares each) planted in that year are still used to make wines at the Colomé winery. Located in the Upper Calchaquí Valley in Salta in the far north of Argentina, Colomé is reputed to be the oldest winery in Argentina, and also lays claims to own the world's highest elevation vineyard.
Because the higher the altitude, the grapes are exposed directly to the sun's ultraviolet rays, resulting in a thicker and darker skin to protect themselves. The fruit for this wine comes predominantly from the Santa Jakoba vineyard, so technically is a single vineyard bottling – the soils are sandy with layers of gravel which aid drainage. The vineyards are all biodynamically farmed.
Made with almost no intervention (no oak, no filtering, handmade), this has an intense inky colour with violet tones and deep, almost opaque black, very distinctive color. Aromas of ripe black fruit, cherries, white mulberry, figs and spice greet your nose. A robust, full-bodied and concentrated palate follows with fine-grained tannins, a crisp acidity and elegant minerally spiciness. This has both structure and balance. Amazing purity here and a finish that lingers for over a minute. You can taste the old vines and the sunshine!
Winemaker Thibaut Delmotte has made a gem of a wine. If you want to taste pure Malbec, then run don't walk to get a taste of this new arrival! A great wine! Pair with grilled beef tenderloin.
Purchase Colomé wines online here:
2013 Bodegas Colomé Autentico Malbec (Calchaqui, Argentina) – $55.99
2013 Bodegas Colomé Lote Especial Tannat (Calchaqui, Argentina) – $30.99