Author: Dirk Chan
Father's Day is this coming Sunday, June 21st. Here are some suggestions for appropriate gift ideas for the occasion.Single Malts are always popular, and the Isle of Arran selected finishes are wonderfully unique and adds that extra dimension to the dram. Try the Moscatel de Setubal Cask Finish ($84.99) that adds some fig and date like textures similar to those of the sweet fortified dessert wine from the Setubal Peninsula region south of Lisbon, Portugal. The Isle of Arran series is unique and well-priced.  Also worthy of your consideration is the 1987 Glenrothes ($94.99) from Speyside with its unique bottling given off apricot, honey and delicated sherried character finishing with toffee, heather and minerals, there is also the 1991 and 1994 available.
For Bourbon lovers, can't get better than the Pappy Van Winkle's Family Reserve 20 Year Old ($169.99), aged for such a long time has great character and so smooth and rich. Has an impeccable reputation to be amongst the best Bourbon Whiskey in the world and heralded in blind tastings.
From the port world, the 1991 Dow's Vintage Port ($124.99) hails from the famous and unusual split vintage (where half the houses declared in 1991, and the other half the 1992). Dow's is one of the ports of the 91 vintage, elegant and slightly drier in style than some of the other houses. Starting to drink really well now.
For red wines, drinking nicely now is the 1999 Chateau de Beaucastel Chateauneuf-du-Pape ($114.99), ten years old and brings lots of earth, rusticity, barn and spicy fruit.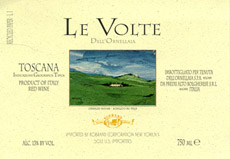 For those who like Argentinean wines, the Joffre Premium Malbec ($38.99) has great finesse and fine mouthfeel. Finally, the 2006 Ornellaia Le Volte ($29.99) from a great vintage in Italy is ready to drink and beautifully layered and complex.
Finally, consider a bottle or two of the 2008 Bordeaux futures if he can be patient and wait till 2011 to receive his present!Happy Father's day to all the dads out there!
Isle of Arran Moscatel de Setubal Cask Single Malt – $84.99
1987 Glenrothes Single Malt – $94.99
Pappy Van Winkle's Family Reserve 20 Yr Old Bourbon – $169.99

1991 Dow's Vintage Port – $124.99
1999 Chateau de Beaucastel Chateauneuf-du-Pape – $114.99
2005 RJ Vinedos Joffre Premium Malbec – $38.99
2006 Ornellaia Le Volte – $29.99
For Bordeaux 2008 Futures: