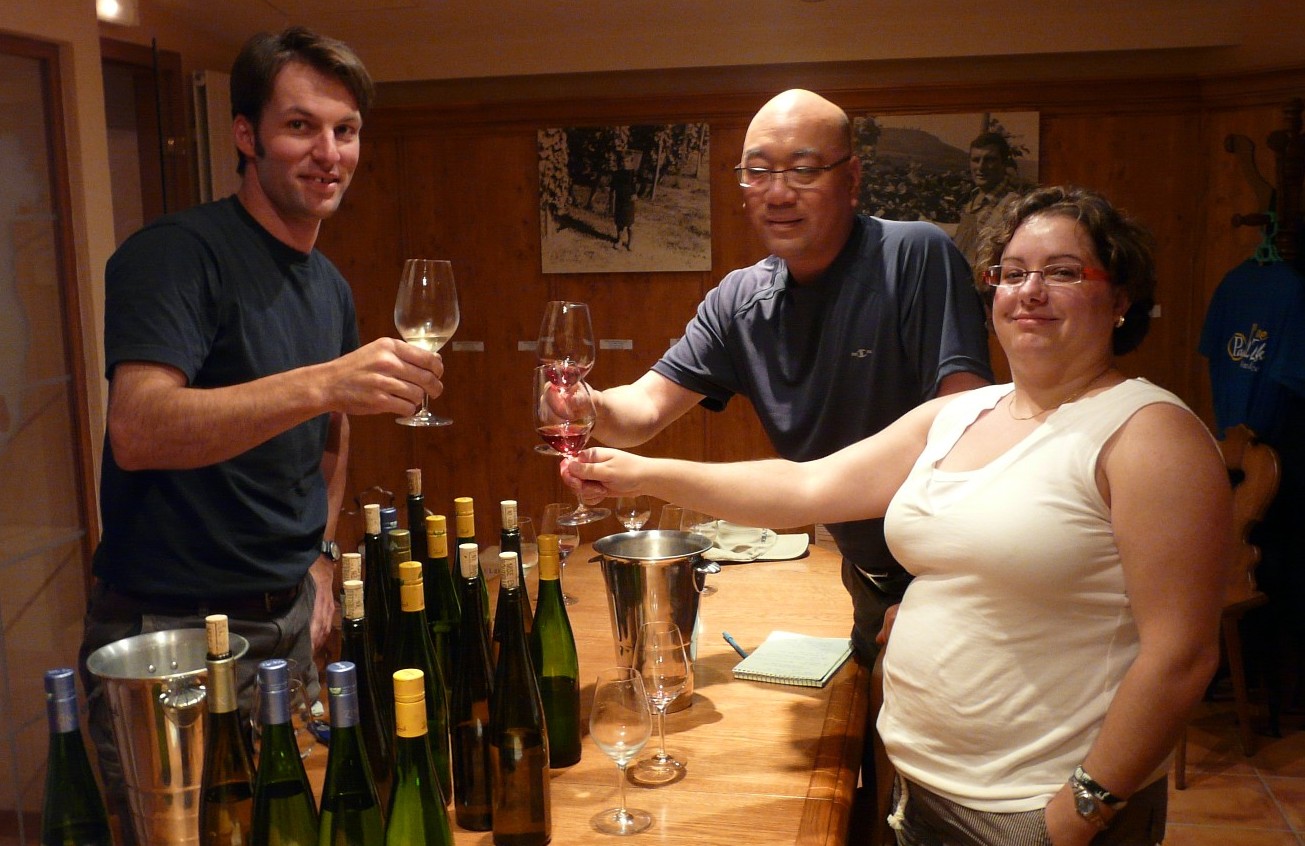 Authors: Annabelle Evaristo, Dirk Chan
The legendary estate of Paul Zinck was the next destination for Annabelle and Eddie, who spent a morning with Philippe Zinck, the son in the father and son duo of this esteemed estate. There is a relatively new 'Terroir' range of wines that Philippe makes –  two Pinot Noirs, Rieslings and Pinot Gris. On the standard 'Portrait' range, we discovered there are two versions of the Cremant d'Alsace and the new Rosé (one a winter version which we have in the store and the ones arriving in the fall is apparently the summer versions of those bubblies) – we will save some of both of these Cremants for a future comparative tasting. Future labels of this estate will be simply called 'Zinck'.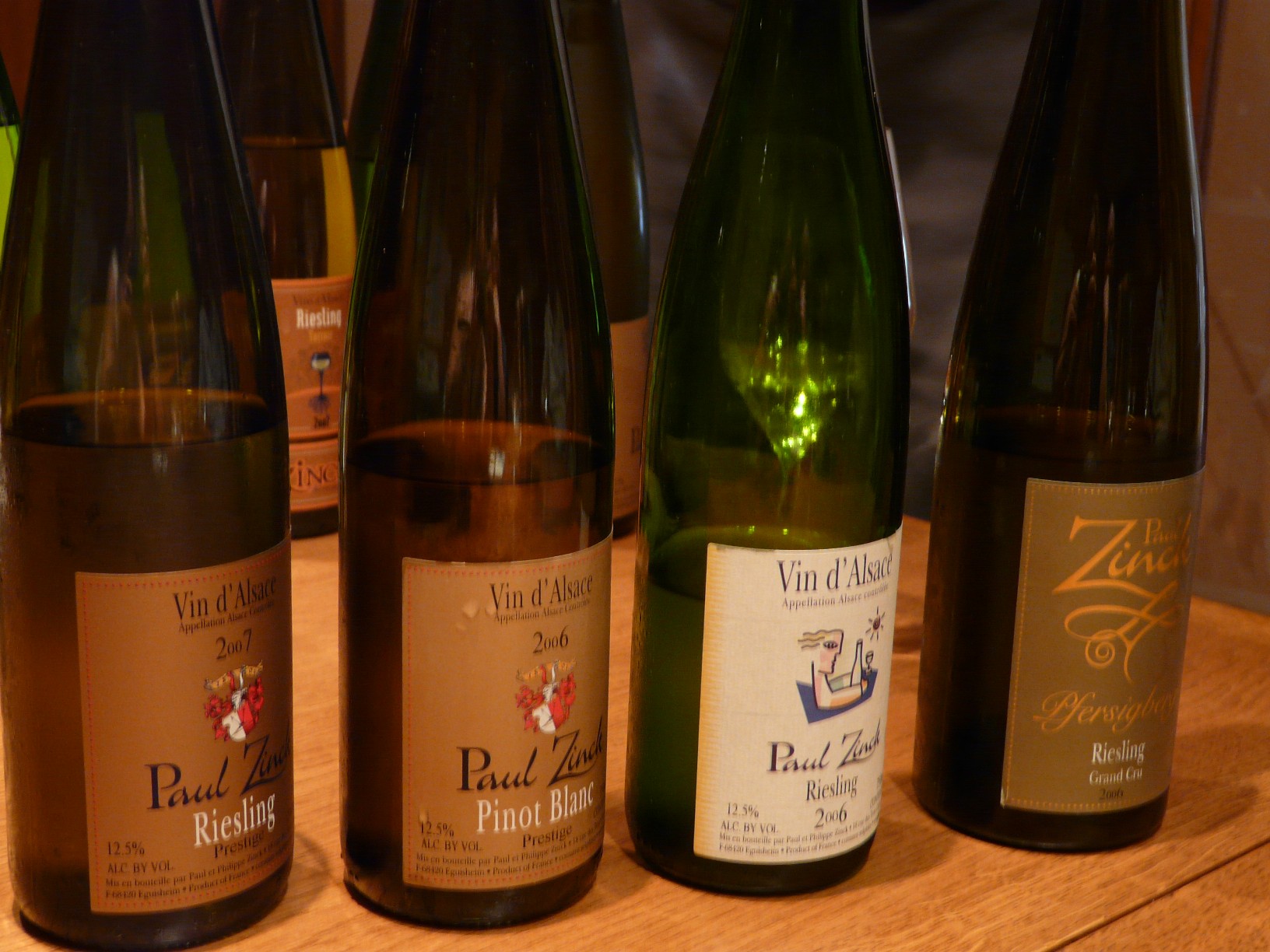 Located in the town of Eguisheim and founded in 1964, the Portrait series house style is of characteristically opulent flavours and pretty lush textures, straight forward and easy to understand whites that are crisp, understated and true to their varietal character. Ed & Annabelle noted the wines were drier than previous vintages, and Philippe commented that this is philosophy going forward with the Domaine's house style. Enjoy the Zinck wines with any fish, chicken or pork dishes. Our thanks to Crush Imports for arranging this special visit with Philippe Zinck.
2006 Paul Zinck Pinot Blanc – $16.99

2005 Paul Zinck Pinot Gris – $18.99

NV Paul Zinck Cremant d'Alsace Brut – $19.99

2005 Paul Zinck Gewurztraminer – $20.99

NV Paul Zinck Crémant d'Alsace Brut Rosé – $24.99