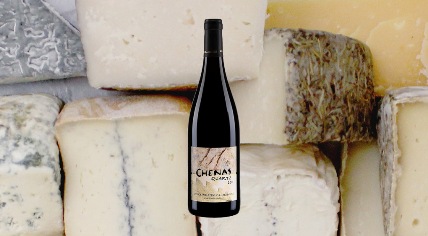 Author: Dirk Chan
deVine and Cavern offer its second Monthly Wine and Cheese Pairing Combo – $75. How does this work? You purchase the wine at deVine's, you then visit Cavern to obtain their cheese pairings, the charcuterie and the bread and pay the difference $75 minus the cost of the wine. The cheeses are seasonal and will be constantly changing depending of what's new and exciting from Tricia at Cavern.
This month's wine is the 2014 Domaine Piron-Lameloise Chenas (Beaujolais, Frane) – $29.99, a wild ferment Chénas that lives up to its Quartz name with its unique yet intense minerality, dark spectrum florals, woodsy notes, spices and subtle earth smoke. On the palate, wild black plum, black cherries, raspberries and stones. Tannins are slightly grippy and acids are bright and shining through to a fine peppery, graphite and bitter amaro-like finish. Quite structured, yet very fresh. Very fine Beaujolais Cru. Stimulating and cerebral wine.
2014 Domaine Piron-Lameloise Chenas Quartz (Beaujolais, France) – $29.99
View the postcard for this promotion..