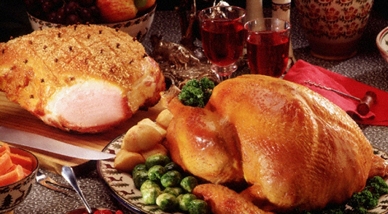 Author: Dirk Chan
Easter is this coming weekend, and you'll want some celebratory wines to accompany turkey & ham dinner or that special meal you'll be preparing for your loved ones.
We receive many requests for food and wine pairings for this festive weekend so please contact us sooner than later for the best available selection and recommendations. If you have special needs, please let us know and we'll be glad to help. Enjoy the long weekend everyone.
Our store hours this weekend are:
Good Friday: 12 -5pm
Saturday: 10-7pm
Easter Sunday: Closed
Monday: 10-6pm
In the meantime, those looking for the classic pairings with turkey, ham and all the regular fixings, please see below some of our current favourites:
Start your evening off with a sparkling wine, followed by whites, reds, a dessert wine and perhaps a little meditation course for digestifs or Port.
Sparkling Wines
Sparkling wines are a great way to start any gathering whether its a greeting aperitif or to pair with appetizers. Lively and clean, these will get everyone's palate ready for what's to come next:
2014 Luis Pato Bruto Vinho Espumante (Bairrada, Portugal) – $20.99
NV Domaine Rosier Cuvee Ma Maison Rose Cremant de Limoux (Languedoc-Roussillon, France) – $22.99
NV Laurent Cognard Co. Cremant de Bourgogne Blanc de Noir (Burgundy, France) – $34.99
Champagne
Now if you serve Champagne, your audience will immediately know you're here to do some serious partaking and celebrating:

NV Gremillet Brut Selection (Champagne, France) – $49.99
NV Nicolas Maillart Brut Rosé Grand Cru (Champagne, France) – $71.99
NV Ruinart R de Ruinart Brut (Champagne, France) – $84.99
2002 Bollinger R.D. Extra Brut (Champagne, France) – $349.99
Whites & Pinks
Whites with a touch of sweetness is preferred because of the sweetness of some of the fixings – candied yams, cranberry sauce, and honey for the glazed ham. A completely dry white will seem more austere and void of fruit due to the sweetness of the food so I recommend Rieslings (dry or off-dry, both work), Gewurztraminers or other Germanic or Alsace varietals. Having said that, some will always go with a dry creamy Chardonnay or Chenon irregardless and that's perfectly fine. Also, don't forget that rosés work really well too!
2015 Hess Family Amalaya Salto Torrontes Riesling (Calchaqui, Argentina) – $16.99
2015 Vina Cobos Felino Chardonnay (Mendoza, Argentina) – $23.99


1995 Weingut Moselschild Erdener Treppchen Riesling Spatlese (Mosel, Germany) – $36.99
2015 Mullineux White (Swartland, South Africa) – $39.99
2013 Ramey Chardonnay (California – Russian River Valley, United States) – $55.99
2014 William Fevre Chablis Grand Cru Bougros Cote Bouguerots (Chablis, France) – $139.99
2015 Les Vins Breban Mimi en Provence Grande Reserve Rose (Provence, France) – $24.99
2014 Kranz Spatburgunder Rosé Trocken (Rheinfalz, Germany) – $22.99
Reds
For reds, try to avoid the big oaky tannic monsters. Oak and tannins are the enemies when pairing with slightly sweet food, try for a red with lots of up-front fruit, little oak and a soft tannins like a Beaujolais (served slightly chilled) or a Pinot Noir.
2014 Montes Classic Series Cabernet Sauvignon (Colchagua Valley, Chile) – $15.99
2014 Torreon de Paredes Reserva Carmenere (Cachapoal Valley, Chile) – $19.99

2015 Dominique Piron Beaujolais-Villages (Beaujolais, France) – $22.99
2013 Byron Pinot Noir (California – Santa Barbara, United States) – $28.99
2012 Chehalem Three Vineyard Pinot Noir (Oregon – Willamette Valley, United States) – $37.99
2015 Marcel Lapierre Morgon (Beaujolais, France) – $41.99
2008 d'Arenberg Sticks and Stones Museum Release (McLaren Vale, Australia) – $44.99
2014 Bodegas Colome Autentico Malbec (Calchaqui, Argentina) – $55.99
2012 Elio Altare L'Insieme (Piedmont, Italy) – $82.99
2013 Beaulieu Vineyards Georges de Latour Private Reserve Cabernet Sauvignon (California – Napa Valley, United States) – $134.99
2000 Château Lafon-Rochet (Bordeaux – St. Estephe, France) – $169.99
2012 Domaine Confuron-Cotetidot Vosne-Romanee Premier Cru Les Suchots (Burgundy – Cote de Nuits, France) – $174.99
2003 Quintarelli Amarone della Valpolicella (Veneto, Italy) – $449.99

Dessert
As for dessert, remember dessert wine should be sweeter than the dessert itself:
2012 Ciumai Cagor (Moldova) – $21.99
2010 Rudera Late Harvest Chenin Blanc (Stellenbosch, South Africa) – 375mL – $34.99


2008 Barone Ricasoli Castello di Brolio Vin Santo (Tuscany, Italy) – 500mL – $54.99
2005 Château Suduiraut (Bordeaux – Sauternes, France) – 375mL – $81.99
2009 Domaine Huet Cuvee Constance (Loire Valley, France) – 375mL – $167.99

Port, Amaro and Grappa (Post Dinner)
Port is always good for the final touches of a meal, but the digestifs Amaro and Grappa from Italy are also popular:
Amaro Montenegro (Bologna, Italy) – $36.49
2003 Quinta do Portal Vintage Port (Douro, Portugal) – 375mL – $34.99
Ferrochina Amaro Baliva (Italy) – $61.99
2004 Berta Grappa Bric del Gaian (Piedmont, Italy) – $144.99
1967 Taylor Fladgate Single Harvest Old Port (Douro, Portugal) – $264.99
Finally, if you are pressed for time, try out our April Mixed Case – $216.12 where a lot of the wines would pair well with Easter dinner.
Happy Easter all!

Happy Easter everyone!