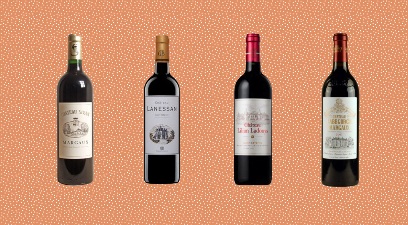 Author: Dirk Chan
The 2016 Bordeaux Futures Campaign is now underway with over a dozen offers open. A lot has happened since our first blog, predominantly a huge spring frost not only in Bordeaux, but Champagne, Burgundy and Cognac all suffering damage. The right bank of Bordeaux was hard hit with already formed flowers shoots destroyed anywhere from 10-90%.
The affect of all this was a rise in prices for the 2016 Bordeaux releases that had just started releasing their futures. The offshoot is we're seeing an increase of 10-15% across the board in prices. This coupled with the slumping Canadian dollar has made it very difficult to keep pricing the same as last year. With the Petit Chateaux and Cru Bourgeois, we've held pricing pretty much with only small increases, and we'll see next week when a lot of the Grand Cru Classés will start to be released.
The buzz is it is a slightly better vintage overall than the already spectacular 2015's, with all appellations excellent. It is nice to have some St. Estephe wines on offer this year, as they were largely missing last year as the only not-up-to-par region in 2015. We will not likely have a third consecutive Futures campaign as the 2017 crop will be very small due to the devastating frost and likely very expensive.
Here are four great 2016 Cru Bourgeois to consider, they represent excellence at a reasonable price and good for short-term cellaring. Quantities are limited and can be purchased online, get some before they are all gone! Pictured left to right:

2016 Ch. Siran (Margaux) – $64.99
2016 Ch. Lanessan (Haut-Medoc) – $37.99
2016 Ch. Lilian Ladouys (St. Estephe) – $49.99
2016 Ch. Labegorce (Margaux) – $70.99
To see all the current offerings, click here.. Come back often as this page will be updated as new purchases are made.
Also, learn about Bordeaux Futures and taste some wines from seven different appellations in our Bordeaux Futures Tasting, scheduled for Saturday, June 3rd – you can register here….