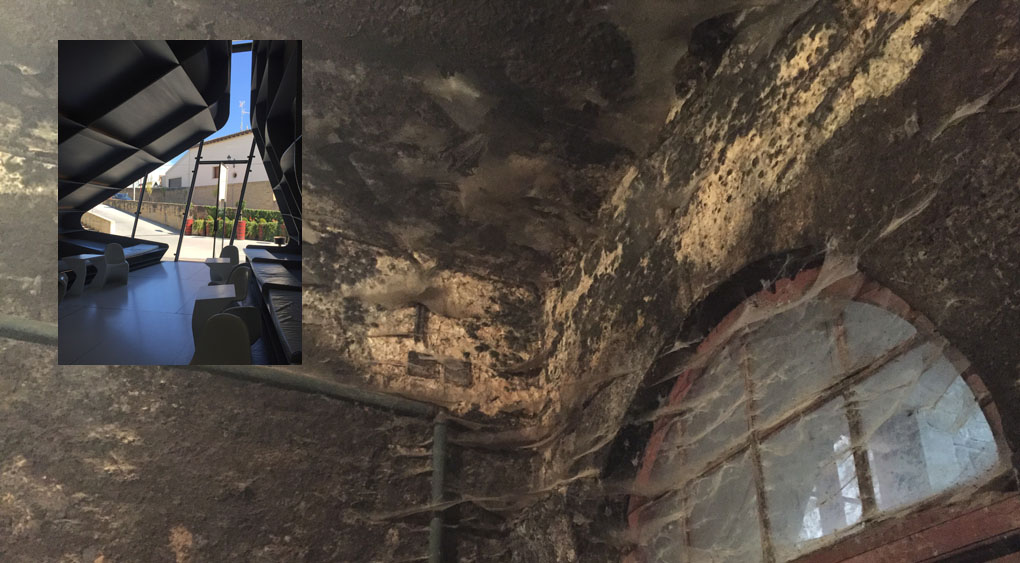 Author: Dirk Chan
Founded in 1877, four generations of the R López de Heredia family have devoted themselves to producing exceptional and unique wines in Haro, home to the Tempranillo based Rioja wines. We will be closing the store early for a rare Friday night tasting. On Friday, April 20 at 8pm, we welcome Heredia's World Export Manager, Maria Vicente to lead us through six marvelous wines from this world renown and historic estate in the famous Railway Station District.
If you ever visit, you'll be stepping back in time, the barrels have been well patched and in use for over a hundred years, the cellars are lined with cobwebs – all part of the ecosystem. We'll be tasting a lineup full of gems – including the Gravonia and Tondonia Reserva Blancos, Cubillo Crianza, Tondonia and Bosconia Reservas, and then a rare treat, the 1995 Tondonia Gran Reserva. Book early to avoid disappointment for this special sit-down event.
Pictured – the stepping back in time traditionally styled cob-webbed laidened cellars at Heredia. Inset – the modern entrance at Heredia (in the shape of a decanter) designed by the late famous Iraqi-British architect Dame Zaha Hadid.
Don't miss this tasting, it will be a treat, well priced to bring maximum attendance. More info and to register here