My last visit in the huge Campania region involved driving for a couple of hours Northwest of Salerno (instead of northeast as per previous winery visits), past Naples to visit at Villa Matilde (on a sunday afternoon no less) with Sommelier Andrea del Mastro, who is also leaning some of the Export Director role duties as well. He first took me on his truck through some rocky terrain to reach the main vineyards of Villa Matilde.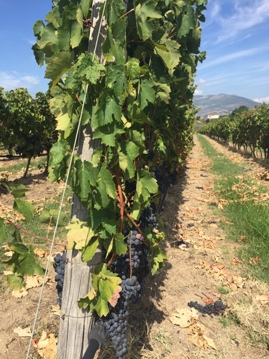 Villa Matilde is in the northern part of Campania which has a different climate than the south. Their Falerno del Massico wines are surrounded by ex-volcanoes on all sides, and because of this, the Aglianico grapes are bigger than those visited in Vulture, they are also picked 3-4 weeks earlier as well. Famed enologist Riccardo Cotarella has been consulting here since 1996.
The Falerno del Massico Bianco is floral giving the illusion it should be sweet on the palate, but no, its got some angular fruit with a surprising saline finish – would be amazing with a deep fried fish mixed plate and some freshly squeezed lemons!
Their single vineyard bottling Vigna Camarato Falerno del Massico was impressive, 80-20 Aglianico and indigenous and intriguing Piedirosso (the latter very black curranty, juicy and no tannin) grape made for a most intriguing mix – graphite, minerals yet beautiful currant fruit! Love the Piedirosso wines, will be bringing some in.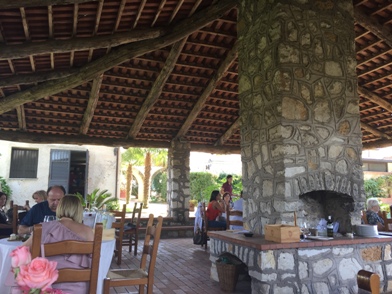 I then had a lovely three course lunch at the outdoors restaurant on the site. So pleasant, the food marvelous – a melt in your mouth parmigiana, a assorted mushroom and string bean vegetarian lasagna and a bbq's steak and potatoes – another wonderful hour and a half with of course more Matilde wines. Well worth the two hour drive.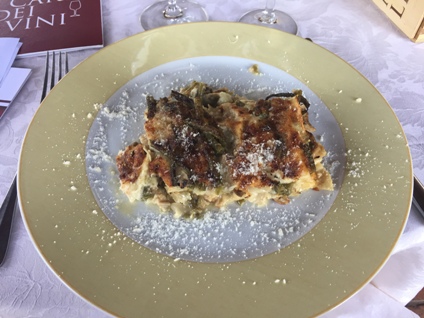 We have the lovely Falerno del Massico Bianco available for your consideration at the store, with a couple more to come:
2017 Villa Matilde Falerno del Massico Bianco (Campania, Italy) – $29.99
A link to the previous travel blog here..
Many thanks to Empson Canada for setting up this visit and many thanks for all of you who have followed my travel blog, it was a great experience for yours truly.