deVine Wines is please to celebrate it's 14th Anniversary with a series of very special tastings called "30 for 20" throughout 2019. As a special Thank You to our customers, we want to offer something unique in Edmonton.
For $30, you can attend a tasting that will feature a special group of eight premium wines that can be purchased afterwards for a 20% discount! Hence the name 30 for 20! Many rarities will be included in the lineup throughout this year. Wines like Krug Rose Champagne, 2014 Chateau Grand-Puy Lacoste, Quintarelli Amarone and 2000 Niepoort Vintage Port will be served in these tastings this year. Where else can you drink Krug and 7 other wines for $30? Answer, only at deVine Wines & Spirits!
The tastings are limited to 60 people and will be hosted in a stand up format. If you require a chair, please let a team member know and we will accommodate your request. Wines available for sale may be very limited in quantity. These great savings will only be offered to guests who attend the tasting so please book your spots early to avoid disappointment.
We look forward to seeing you at the store for some great fun in 2019! Let the good times roll!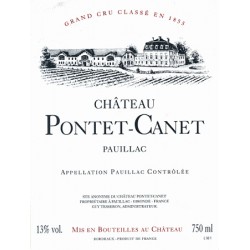 Book your spot for the first "30 for 20" tasting now..