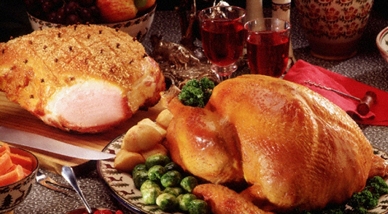 Author: Dirk Chan
Wow…Christmas is almost upon us, so here is our annual picks to accompany the classic turkey and/or ham dinner with all its fixings. Start your evening off with a sparkling wine,followed by whites, reds, a dessert wine and perhaps a lovely port to end off the evening.
Sparkling Wines
Sparkling wines are a great way to start any function whether its a greeting aperitif or to pair with appetizers. Lively and clean, these will get everyone ready for what's to come next.


NV Cava Varias La Bona Vida Brut (Catalonia, Spain) – $18.99

NV La Jara Brut Prosecco (Italy) – $18.99

NV Château de Targe Saumur Brut Rose (Loire Valley, France) – $31.49

2015 Campolargo Espumante Bruto Rosé (Bairrada, Portugal) – $37.99
Champagne
Now if you serve Champagne, your audience will immediately know you're here to do some serious partaking and celebrating.
NV Champagne Baron-Fuente Grande Reserve Brut (Champagne, France) – $49.99

NV Champagne Collet Brut Art Deco (Champagne, France) – $71.99

NV Ruinart Brut Rosé (Champagne, France) – $119.99

2002 Moet & Chandon Dom Pérignon Brut (Champagne, France) – $379.99
Whites & Pinks
Whites with a touch of sweetness is preferred because of the sweetness of some of the fixings – candied yams, cranberry sauce, and honey for the glazed ham. A completely dry white will seem more austere and void of fruit due to the sweetness of the food so I recommend Rieslings (dry or off-dry, both work), Gewurztraminers or other Germanic or Alsace varietals. Having said that, some will always go with a dry creamy Chardonnay or Chenon irregardless and that's perfectly fine. Also, don't forget that rosés work really well too!
2017 Chateau de la Mulonniere M de Mulonniere Anjou Chenin Blanc (Loire Valley, France) – $23.99

2016 Schlossgut Diel Riesling Kabinett Dorsheim Goldloch (Nahe, Germany) – $42.99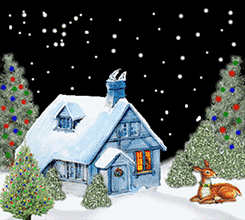 2017 Terras Gauda Abadia de San Campio Albarino (Rias Baixas, Spain) – $24.99

2017 Domaine Bernard Defaix Chablis Vieilles Vignes (Chablis, France) – $39.99

2017 Zind-Humbrecht Riesling Clos Häuserer (Alsace, France) – $87.99

2016 Valle de Passos Rose (Tras os Montes, Portugal) – $26.99

2017 Markus Kuntz-Riedlin Spatburgunder Rosé (Baden, Germany) – $36.99

Reds
For reds, try to avoid the big oaky tannic monsters. Oak and tannins are the enemies when pairing with slightly sweet food, try for a red with lots of up-front fruit, little oak and a soft tannins like a Beaujolais (served slightly chilled) or a Pinot Noir.
2016 Manos Negras Pinot Noir (Mendoza, Argentina) – $19.99

2017 Emotivo Montepulciano d'Abruzzo (Abruzzi, Italy) – $16.99

2017 Clos de la Roilette Fleurie (Beaujolais, France) – $24.99

2015 San Fabiano Calcinaia Casa Boschino Toscana (Tuscany, Italy) – $19.99

2016 Lungarotti Ilbio IGT Rosso (Umbria, Italy) – $34.99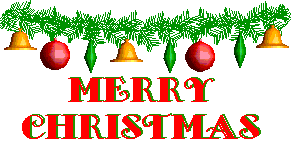 2017 Stoller Dundee Hills Pinot Noir (Oregon, United States) – $43.99

2015 Silenus Merlot (California – Napa Valley, United States) – $69.99

2009 Aldo Conterno Barolo Bussia (Piedmont, Italy) – $109.99

1967 Adega Viuva Gomes Collares Reserva Tinto (Colares, Portugal) – $159.99

2000 Château Lafon-Rochet (Bordeaux – St. Estephe, France) – $169.99

2009 Louis Jadot Echézeaux Grand Cru (Burgundy – Cote de Nuits, France) – $279.99

1995 Château Clinet (Bordeaux – Pomerol, France) – $319.99

Dessert
As for dessert, remember dessert wine should be sweeter than the dessert itself.
2013 Royal Tokaji 5 Puttonyos Aszu (Hungary) -250mL – $29.99

2013 Tawse Chardonnay Icewine (Ontario – Niagara, Canada) – 200mL -$42.99

2003 Rolet Vin de Paille (Jura, France) – 375mL – $52.99

2005 Château Suduiraut (Bordeaux – Sauternes, France) – 375mL -$81.99

2004 Château d'Yquem (Bordeaux – Sauternes, France) – 375mL – $319.99

Port (Post Dinner)
Port is always good for the final touches of a meal whether its a ruby or a tawny. Try with blue-veined cheeses and roasted nuts.


Kopke 10 Year Old White Port (Douro, Portugal) – 375mL – $33.99

2003 Messias Colheita (Douro, Portugal) – $49.99

Taylor Fladgate NV Historic Limited Edition Reserve Tawny Port (Douro, Portugal) – $74.99

Quinta do Portal 40 Year Old Tawny Port (Douro, Portugal) – $134.99

1965 Krohn Vintage Port (Douro, Portugal) – $309.99

1934 Niepoort Colheita (Douro, Portugal) – $1,499.99

Finally, if you are pressed for time, try out our December Mixed Case – $230.22 or our December Club 6-Pack – $163.34 where a lot of the wines would pair well with Christmas dinner.
Note our extended hours of operations leading up to Christmas and New Years.
Top of the Season to everyone!