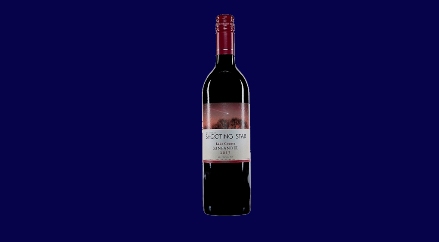 deVine's Online Weekly Special program this week features the 2017 Steele Shooting Star Lake County Zinfandel – $19.99, regularly $24.99 from Lake County, California is about an hour and 40 min NW of Napa.
Jed Steele has been making wine in California for over 50 years and last year they celebrated their 28th anniversary. Like many winemakers, he started in the cellar. That was in 1968 at Stony Hill in the Napa Valley. After earning his enology degree at UC Davis he ended up at Edmeades (also famous for their Zin) in the Anderson Valley, then started Kendall-Jackson in Lake County. He has made wine from just about every wine region in California, from Santa Barbara to Mendocino.
This special bottling of Zinfandel is a combination of our favorite Lake County Zinfandel vineyards. All of the fruit is hand harvested and quickly delivered to the winery. The grapes are de-stemmed and gently crushed to tanks for fermentation. Following fermentation, we pressed and racked the individual vineyard lots to American and Hungarian oak barrels for 8 months. The Shooting Star range of wines are lighter and fruitier than their Old-Vine Steele Zinfandels so its not your typical over-the-top fruit bomb style of Zin. They use approximately 80% neutral barrels and 20% new barrels in order to capture as much of the aroma and flavor of the grape as possible. Try with a grilled NY steak.
The online weekly special works like this – we will reveal the wine selection on Fridays early afternoon. The feature will only be available for online ordering until the following Monday at noon. The wines purchased during this period will be available for pickup or delivery on the following Wednesday afternoon.
2017 Steele Shooting Star Zinfandel (California – Lake County, United States) – $19.99