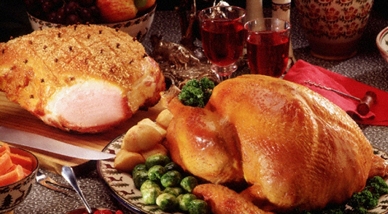 Author: Dirk Chan
Wow…Christmas is almost upon us, so here is our annual picks to accompany the classic turkey and/or ham dinner with all its fixings. Start your evening off with a sparkling wine,followed by whites, reds, a dessert wine and perhaps a lovely port to end off the evening. With the year we've all been through, perhaps it is time to go big this year!!
Sparkling Wines
Sparkling wines are a great way to start any function whether its a greeting aperitif or to pair with appetizers. Lively and clean, these will get everyone ready for what's to come next.



NV La Jara Brut Prosecco (Veneto, Italy) – $18.99

2019 Mongarda Prosecco di Valdobbiadene Superiore (Italy) – $29.99

NV Château de Targe Saumur Brut Rose (Loire Valley, France) – $31.49

2020 Pittnauer Pitt-Nat Sparkling Rose (Burgenland, Austria) – $39.99

Champagne
Now if you serve Champagne, your audience will immediately know you're here to do some serious partaking and celebrating.
NV Champagne Gardet Brut Tradition (Champagne, France) – $52.99

NV Gremillet Brut Rosé Saignee (Champagne, France) – $64.99

NV Champagne Philipponnat Royale Reserve (Champagne, France) – $78.99

NV Champagne Andre Clouet Un Jour de 1911 Grand Cru Blanc de Noirs Brut (Champagne, France) – $114.99

2014 Pierre Peters Brut Blanc de Blancs Les Chétillons Cuvée Spéciale Grand Cru Le Mesnil (Champagne, France) – $189.99

2004 Bollinger R.D. Extra Brut (Champagne, France) – $379.99
Whites & Pinks
Whites with a touch of sweetness is preferred because of the sweetness of some of the fixings – candied yams, cranberry sauce, and honey for the glazed ham. A completely dry white will seem more austere and void of fruit due to the sweetness of the food so I recommend Rieslings (dry or off-dry, both work), Gewurztraminers or other Germanic or Alsace varietals. Having said that, some will always go with a dry creamy Chardonnay or Chenon irregardless and that's perfectly fine. Also, don't forget that rosés work really well too!
2019 Cave de Saumur Chenin Blanc Les Pouches (Loire Valley, France) – $21.99

2020 Wild Goose Autumn Gold (BC – Okanagan, Canada) – $25.99

2019 Glen Carlou Quartz Stone Chardonnay (Paarl, South Africa) – $36.99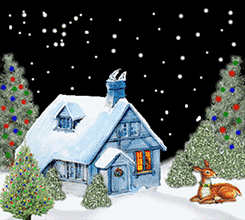 2013 Pascal Clement Montagny 1er Les Coeres (Burgundy – Cote de Beaune, France) – $41.99

2018 Contino Blanco (Rioja, Spain) – $49.99

2013 Schlossgut Diel Riesling Spatlese Dorsheimer Goldloch (Nahe, Germany) – $59.99

2017 Trimbach Schlossberg Riesling Grand Cru (Alsace, France) – $129.99

2020 Domaine du Salvard Cheverny Rose (Loire Valley, France) – $22.99

2020 Leitz Pinot Noir Rosé feinherb (Rheingau, Germany) – $24.99

Reds
For reds, try to avoid the big oaky tannic monsters. Oak and tannins are the enemies when pairing with slightly sweet food, try for a red with lots of up-front fruit, little oak and a soft tannins like a Beaujolais (served slightly chilled) or a Pinot Noir.
2018 Manos Negras Pinot Noir (Mendoza, Argentina) – $20.99

2018 Oisly et Thésée Les Bremailles Touraine Gamay (France) – $21.99

2020 Cantina Girlan Fass Nr.9 Vernatsch (Alto Adige, Italy) – $26.99

2018 Château de Javernand Chiroubles Indigene (Beaujolais, France) – $33.99

2017 Fattoria Le Pupille Morellino di Scansano Riserva (Maremma, Italy) – $41.99

2017 Contino Reserva (Rioja, Spain) – $51.99

2018 Roger Sabon Réserve (Chateauneuf-du-Pape, France) – $56.99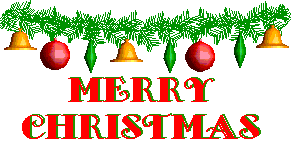 2018 Caymus-Suisun Grand Durif (California – Suisun Valley, United States) – $74.99

2016 Canalicchio di Sopra Brunello di Montalcino (Tuscany, Italy) – $99.99

2013 Radio-Coteau Terra Neuma Pinot Noir (California – Sonoma, United States) – $134.99

1967 Adega Viuva Gomes Collares Reserva Tinto (Colares, Portugal) – $159.99

2012 Bruno Giacosa Barbaresco Asili DOCG (Piedmont, Italy) – $264.99

2008 Château Pontet-Canet (Bordeaux – Pauillac, France) – $299.99

2009 Louis Jadot Bonnes Mares Grand Cru (Burgundy – Cote de Nuits, France) – $489.99

Dessert
As for dessert, remember dessert wine should be sweeter than the dessert itself.
2013 Royal Tokaji 5 Puttonyos Aszu (Hungary) -250mL – $29.99

2019 Gehringer Brothers Signature Series Riesling Icewine (BC – Okanagan, Canada) – 375mL -$57.99

2011 Barone Ricasoli Castello di Brolio Vin Santo (Tuscany, Italy) – 500mL – $59.99

2009 Domaine Huet Cuvee Constance (Loire Valley, France) – 375mL – $169.99

Port (Post Dinner)
Port is always good for the final touches of a meal whether its a ruby or a tawny. Try with blue-veined cheeses and roasted nuts.
NV Messias Special Reserve (Douro, Portugal) – $36.99

1992 Quevedo Colheita (Douro, Portugal) – $69.99



2000 Taylor Fladgate Vintage Port (Douro, Portugal) – 375mL – $109.99

1966 Kopke Colheita Port (Portugal) – $218.99

1965 Krohn Vintage Port (Douro, Portugal) – $309.99

Finally, if you are pressed for time, try out our December Mixed Case – $229.31 or our December Club 6-Pack – $168.80 where a lot of the wines would pair well with Christmas dinner.
Note our hours of operations leading up to Christmas and between Christmas and New Years.
Everyone, enjoy the holiday season. Best wishes for good health and happiness to everyone!