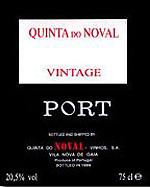 Author: Dirk Chan
For what seems like an eternity, Vintage Port declarations from Portugal has been three per decade. The 2007 then follows the 2000 and 2003 vintages since the new millenium and has been well received by Port lovers despite the down turn in the economy. The 2007 is the largest declared year ever, with many new and tiny houses joining the established estates.
The style of the 2007's though are not the tannic, warm weather brutish style of 2000 and 2003. It is more akin to the more fruit forward and legendary 1994's with perhaps slightly less extraction than that spectacular vintage. It does have so much fruit though that the structure may be hidden from view right now. It is a very approachable vintage with tremendous elegance and lightness of being and a super velvety palate that makes it hard to judge its longevity, but I think it is all there for the long haul. Many – the Fonseca, Taylor and Vesuvio surprised us with its approachability, perhaps a shift in the style paradigm to make the ports more accessible sooner?
For those that love the lively, fruity blueberry and kirsh in their young ports, then by all means open these now and enjoy for the rest of this year before they close down. Restaurants will sell a lot of the 2007's if they take advantage now. Try the Quinta do Noval Silval now, it is exquisite!
It must be mentioned and lauded that pricing has been held and in some cases lowered when compared to 2003 so kudos to both winery and agents. If 2007 is a significant year in your life (birthyears or wedding anniversaries), then buy now! A small vintage was 2007, so prices going down in the long haul is unlikely.
A few special notes: The Taylor Vargellas Vinha Velha makes its first appearance in Alberta, and is made from the oldest plots of the famous Quinta de Vargellas vineyard. Surprisingly, there was no Quinta do Noval Nacional made in 2007 so all the juice from the pre-phylloxera vines went into the normal bottling – this one is a legend in the making and some say it is the port of the vintage. The Dow's is not as dry as it normally is, and conversely the Graham's is not as sweet as it usually is.
There are whispers that tradition may be broken with the possibility that the 2008's may also be declared. That would be a first and monumental change – back to back declared years and a fourth declaration for the decade – unheard of! There is always hope though..
The following list is what is available now at deVines, with Warre's, Vale Meao, Niepoort, and a special order of a stunning Quinta do Portal that will all come later this year.
1) 2007 Taylor Fladgate Quinta de Vargellas Vinha Velha Vintage Port – $249.99>
2) 2007 Fonseca Vintage Port – $139.99
3) 2007 Quinta do Noval Vintage Port – $129.99
4) 2007 Taylor Fladgate Vintage Port – $129.99
5) 2007 Graham's Vintage Port – $119.99
6) 2007 Quinta do Vesuvio Vintage Port – $104.99
7) 2007 Smith-Woodhouse Vintage Port – $91.99
8) 2007 Dow's Vintage Port – $81.99>
9) 2007 Quinta do Noval Silval Vintage Port – $74.99
10) 2007 Fonseca Vintage Port – 375mL – $69.99
11) 2007 Gould Campbell Vintage Port – $67.99