Author: Dirk Chan

Valentine's Day is this coming monday and if you're planning a quiet evening in, here are some interesting wines to share with that someone special in your life from starter wine to white to red to dessert wine, and in all price ranges. If you have more specific needs, please feel free to drop in the store and one of us will gladly help you pick the right wines for this very special occasion.
'Bubbles – a must and French Champagne is the ultimate! A dozen roses and a rosé make a great pair! The gorgeously colored and deep Gremillet Brut Rosé Saignee – $56.99 will do nicely, big and bold enough for a meat based appetizer. The D de Devaux – $97.99 impresses with both elegance and precision – half Chardonnay and half Pinot, it hails from the exceptional 2002 vintage. For an inexpensive choice, the Raventos i Blanc L'Hereu Cava Brut Reserva – $27.99 is one of the best Cavas we've ever tasted – intoxicating flowery nose and an exuberant mouthfeel that is hard to resist.

'Loving' Whites – We've always loved the Gray Monk Siegerrebe – $21.49 – it is bright and lively, and off-dry but has incredible exotic citrus fruits and cleansing acidity. The Luis Pato Vinha Formal – $37.99 is fruity and exuberant with a tremendous oily texture and mouthfeel that is absolutely wonderful with shellfish. Finally, the Domaine Weinbach Gewurztraminer Theo – $59.99 has impeccable breed, with its hpynotic nose of rose waters, stone and minerals to pair with a seafood dish.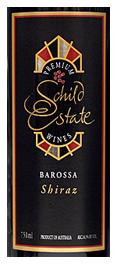 Luscious Reds –The newly arrived Schild Barossa Shiraz – $29.99 is a Wine Spectator #7 and full-bodied black fruit driven red. The meaty and bacony Les Vins de Vienne Sotanum – $59.99 is a wine to be paired with quality red meat, it has old world character and superb aromatics, hailing from the legendary 2007 Rhone vintage. Finally, for the connoisseur with a cellar and patience, how about the Mommessin Clos de Tart Grand Cru – $309.99, a superb 2005 red Burgundy that will be mind-blowing in ten years time.

'Sweet' Desserts – great endings and something to pair with chocolate! The Burge Family Wilsford Old Muscat – $61.99 has a sense of a fresh picked golden raisin, along with moccha, milk chocolate and nuts, would be wonderful with a orange flavored chocolate. Also, consider the Ramos Pinot 20 Year Old Quinta do Bom Retiro Tawny Port – $74.99 with its creme brulee and caramel tones and hazelnut hints. For those not serving chocolate, the Kalala Chardonnay Icewine – $71.99 comes highly recommended with green apples, stone fruits in a sweet and creamy package that has lovely balance and finish that works well with fruit based desserts.
Happy Valentines eveyone!

NV Gremillet NV Gremillet Brut Rosé Saignee – $56.99

2002 D de Devaux Brut – $97.99

2007 Raventós i Blanc L'Hereu Cava Brut Reserva – $27.99

2009 Gray Monk Siegerrebe – $21.49

2007 Luis Pato Vinha Formal – $37.99

2006 Domaine Weinbach Cuvée Theo Gewurztraminer – $59.99

2008 Schild Estate Shiraz – $29.99

2007 Les Vins de Vienne Sotanum – $59.99

2005 Mommessin Clos de Tart Grand Cru – $309.99

Burge Family Wilsford Old Muscat – 500mL – $61.99

Ramos Pinto 20 Year Old Quinta do Bom Retiro Tawny Port – $74.99