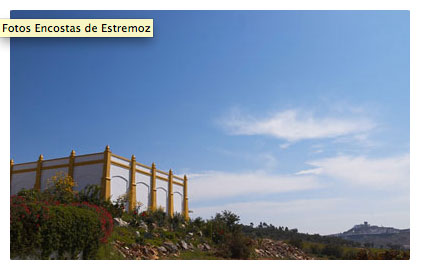 Author: Annabelle Evaristo
Sabor Divino and deVine's are proud to present a wine dinner this coming Tuesday, May 17th at 6:30pm at Sabor Divino with the owner of Encostas de Estremoz, Joana Castro Duarte who will be joined by her father and the honorary Portuguese counsel Aurelio Fernandes.
Located in the Alentego in Southern Portugal's vast wine growing region, Encostas de Estremoz is famous for their wines and their olive oils. Learn how to pronounce this Portuguese tongue twister and learn how sunburn plays a role in this region while you enjoy a three course dinner, prepared by Chef Lino and paired with four wines. Price includes both taxes and gratuity. Only 24 spots available on a first come, first serve basis to attend this bargain of an event. To avoid any confusion in terms of registrations, please book only with Sabor Divino (10220 – 103 Street on the Boardwalk) online here.. or by phone at 780-757-1144

Don't forget the Alfresco in Rioja tasting coming up on Thursday, May 26 at 7pm, when we taste the high-end wines of Sierra Cantabria of Rioja fame.