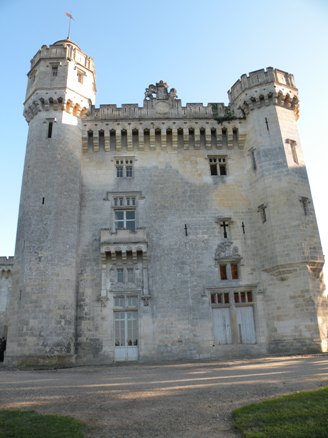 Author: Dirk Chan
We visited Thierry Lurton and his lovely wife, the Comtesse Solange de Ravinel at Chateau Camarsac for an outdoor barbecue tonight. Located between Bordeaux and St. Emilion, stands Entre-Deux-Mers, the castle known as the 'castle of the Black Prince' has vineyards dating back to the 1400's. Despite its Bordeaux Superieur status and located in the heart of Bordeaux, we were treated to a dinner of grilled Canard, Saucisse de Bordeaux, roasted potatoes in duck fat, cheese and ice cream. We tasted the 2005 Camarsac from magnum and it was delightfully delicious and showing extremely well. To say I've gained weight since my arrival in France is an understatement – the bread alone is enough to put on a few pounds.
Back to the huge and ancient Chateau, we were brave enough to climb up the circular staircase to garner a view from the top. Thierry comes from the famous Lurton family (his sister Berenice owns Chateau Climens in Barsac, cousin Andre owns La Louviere, and Pierre is the Director of Cheval Blanc and CEO of Chateau d'Yquem). Thierry is his own man and puts the vines and vineyards at the forefront – he has decided to put own various cuvees (including one called 'The Black Prince' from his various plots to showcase each unique terroir.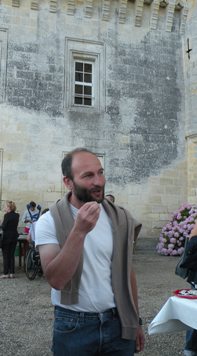 We look forward to their arrival into the Alberta market.