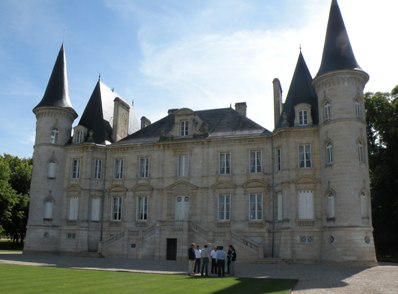 Author: Dirk Chan
An impromptu visit at the exquisitely managed estate of Pichon-Longueville Baron or Pichon Baron for short was the highlight of the day today. This has been one of my favourite Chateaux both to drink and to see – the draw-dropping looking chateau (pictured) is so grand in scale.
The 2010 Pichon Baron is without doubt one of the wines of the vintage and probably the best 2010 I tasted over the last week at VinExpo and various chateau visits (look out for a future blog on the VinExpo tasting of many 2010's). Unfortunately, finding some Baron is going to be a difficult task as the whole world wants it, irrespective of the high price. Huge yet graceful, lithe yet light with a finish that goes on for minutes. This will easily compete with the First Growths – inky black, it has the guts and concentration to last for 50 years. The more provocative 2009 though will give interesting comparisons just as the 1989 and 1990 did – a racy, sexy wine that will be earlier drinking, but wow, so sumptuous.
Along with the great 2000, 2003, 2005, and now 2009 and 2010, Pichon Baron has had a hair-raising new millennium and on the big ascend under the ownership of French Insurance giant AXA and the guidance of first Jean-Michel Cazes (of Lynch Bages fame) and now Christian Seely (of Quinta do Noval, Suduiraut, Petit Village fame) since 2001.
Besides the two Grand Vins, we also tasted with senior tourism guide Nicolas Santier (pictured below) the 2010 Pibran – impressive and gaining in quality with each passing vintage. The 2nd wine Tourelles was less structured than the first wine, but it will still take a decade for it to come around.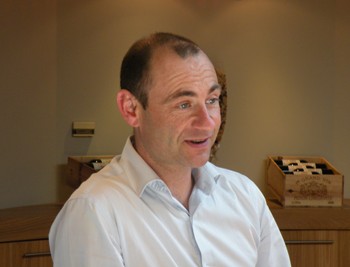 With the high level of declassifying going on with First wines, I was impressed with the quality of many of the second wines in Pauillac and St. Julien – something I'm usually not a fan of buying.
Tomorrow, Chateau Lynch Bages..