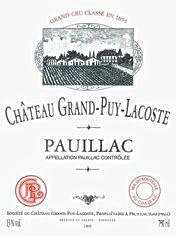 Author: Dirk Chan
The 2010 Bordeaux vintage follows the great 2000, 2005 and 2009 as the vintages of the century. Great weather and even better winemaking know-how has made one of the greatest vintage ever for Bordeaux in 2010, whispered in the same breath as the 1961, 1982, 1990 and those four in the new millennium. Patience will be a virtue for the 2010's – they are true vin-de-garde wines for cellaring wines showing great balance, freshness, finesse, power and extremely long-aging potential (some are 30-40 year wines). You will be drinking your charismatic and explosive 2009's long before 2010's hit prime time. However, the pricing has continued a disturbing trend upward, and even though we in the retail business keep saying it is not sustainable, the Bordelais seem to get away with price increases that no other wine region in the world can.
The Cabernet Sauvignon of the Left Bank will be shown to be the star in 2010 and in particular the Pauillac appellation is what the buyers want – thus the highest increases are seen here. I was fortunate to be at VinExpo in Bordeaux to taste samples from Pichon Baron, Lynch Bages, Grand Puy Lacoste, Haut Batailley, Haut-Bages-Liberal and they were all stunning, ranking with the very best they've ever done (unfortunately, none of the First Growths nor Pontet-Canet were at VinExpo). I enjoyed also the St. Juliens for their typicity, the Margaux for their delicacy and I must note that there were some great wines from the Right Bank of Pomerol that were mind-blowing. Note that the 2010 White Bordeaux were captivating and merit serious attention, right up there with the great 2001's.
It was certainly interesting to go into a room and have all these great chateaux there pouring for you. Your palate is assaulted in a two hour period, but I found that although the tannins were all there for long-aging potential, they were fresh and inviting, ripe and smooth, all good signs. Our 2010 Futures Offering reflects the great quality and consistency of this vintage – we picked wines with good quality for the price and scored highly with critics – many of the wines offered have been purchased for a number of years for the consistency and relative value.
I certainly strongly recommend finding a Bordeaux in your price range and purchasing some 2010, it is without doubt a legendary vintage – people will be comparing 2009 and 2010 like they have (and still are) comparing 1989 and 1990. If 2010 was a significant year for you (marriage, children birth years), then you've hit on a goldmine vintage. As usual, we require 75% up front, and the remaining 25% to be paid when the wines arrive in late 2013. First come first served for the Futures and quantities are very limited.
Here is our 2010 Bordeaux Offering..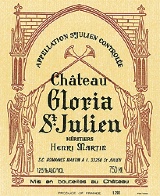 Having said all this and with 2011 looking extremely good also, we have stockpiled on 2009 and 2010, so 2011 will be a minimal offering no matter how great (did I not say the same thing last year?)