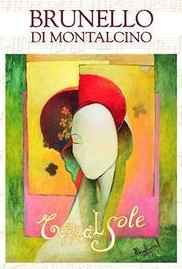 Author: Dirk Chan
We have done the Tour de France before, now it is time to cycle our way through neighbouring Italy with fine red wines from the Veneto, Tuscany, Pietmonte and Veneto regions in our first Top Drops of the year – Tour of Italy.
Please join us as we taste Brunello's (made with the Chianti grape, Sangiovese), Super Tuscans (Sangiovese and/or old world grape blends), Piedmonte's Barolo and Barbaresco's (with its purple colored Nebbiolo grape) and Veneto's Amarone (with the indigenous dried grapes of Veneto) in this small scale exclusive tasting of just 18 of you. We'll go through the various laws and regulations of each region, an overview of great vintages that you should be collecting, some great producers of each region and then sample the high end wines with a food pairing.
Not had high end Italians and want to discover what it is all about? – then this is the tasting for you. As usual, we'll offer a surprise with age on it to see how these various reds age.Do book early to avoid disappointment as there are only 7 spots remaining.
Look out for upcoming Tops Drops this year – a series of German Rieslings from various regions (led by Ed & Annabelle who visited the region extensively in August of last year), 2008 Right Bank Bordeaux, Concha y Toro Don Melchor Cabernet Sauvignon Vertical, World Class French Whites and a Dominus of Napa Valley Vertical. Be sure to join us for one, some or all of these top-drawer events through 2012.
You can book for the Tour of Italy Top Drops online here..
Cheers Everyone!