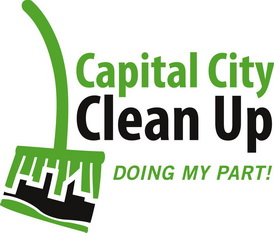 Author: Ed Fong
Each year, the 104th-St. community comes together to do a "spring street cleaning". This year, the event will take place on Friday, April 27, 2012, rain or shine. It's a great chance to lend a hand and meet your neighbors. Our past volunteers have included many of the streets business and property owners, residents and people from other areas of the city.
If you would like to volunteer your time, please contact Ed Fong at deVine Wines & Spirits. Ed can be reached by phone at 780.421.9463 or by e-mail at
ed@devinewines.ca
Meet Up Time: Friday, April 27, 2012 at 8:30 AM
Meeting Place: deVine Wines & Spirits, 10111-104th-St. – Coffee and donuts will be provided courtesy of the Coast Edmonton Plaza.
Your 104th-St. Action Committee has partnered with Capital City Clean Up to help us clean our neighborhood. They will be providing us with gloves, bags and dustbins to help us do our part.
"A clean and safe Edmonton is a shared responsibility"
With your help, we can make this happen!
We hope to see you on Friday!